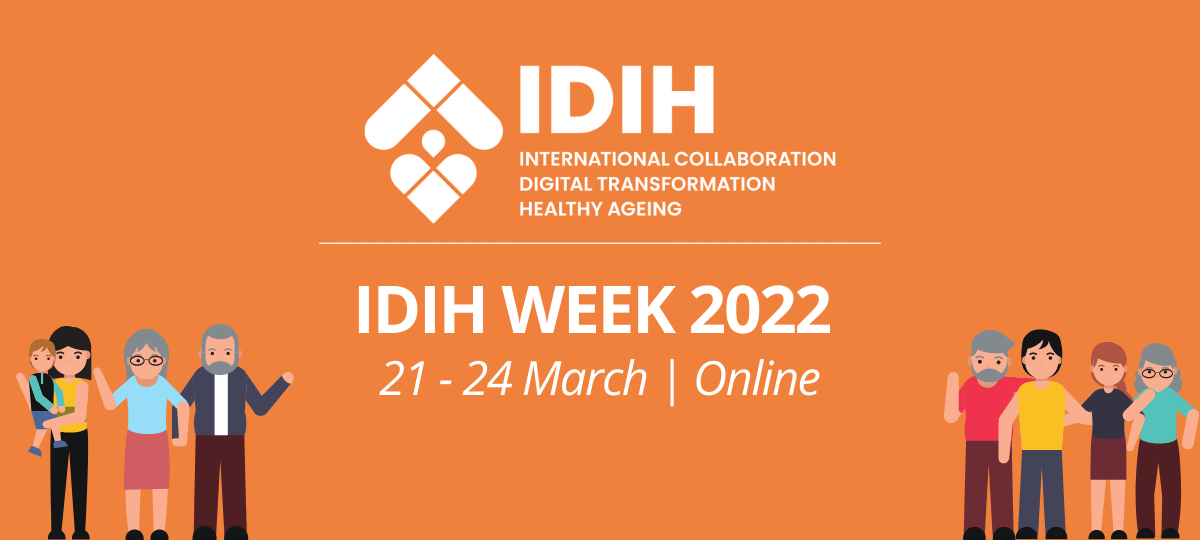 IDIH – International Digital Health Cooperation for Preventive, Integrated, Independent and Inclusive Living project aims at promoting and increasing international collaboration to advance digital health in the EU and key strategic countries to support active and healthy ageing through innovation. Three ENRICH GLOBAL members are part of the EC-funded project: APRE, ATC and G.A.C. Group.
As part of the activities of the project, the IDIH Week 2022 will be a 4-day online international event dedicated to researchers, innovators, care providers and users associations dealing with Digital Health for Active and Healthy Ageing (AHA).
This second edition of the IDIH Week will be an occasion to present and discuss the project's findings and products, as well as to engage the IDIH community of experts – now counting more than 300 stakeholders gathered in the platform – in networking and open innovation sessions around Digital Health for AHA at international level.
A key-novelty of this 2022 edition will be 2 Regional Workshop dedicated to the R&I landscape around Digital Health & Ageing, respectively in USA and Japan.
Learn more about the event's agenda and register here.