Support with Job
We aim to create opportunities for Ukrainian professionals affected by displacement to build a new future for themselves and their families. By connecting European companies with Ukrainian talents, we help displaced experts catch a bit of normality as quickly as possible in these difficult times.

Why it is beneficial?
Our initiative benefits both Ukrainian professionals and our partner companies. Ukrainian professionals gain access to new career opportunities and the chance to work with top European companies, while our partner companies benefit from recruiting qualified and experienced professionals.
What expertise you can get access to:
EU projects, EaP region, Innovation development, Marketing & Branding, Communication & Exploitation, Business trainers & Business development, Government Relations and more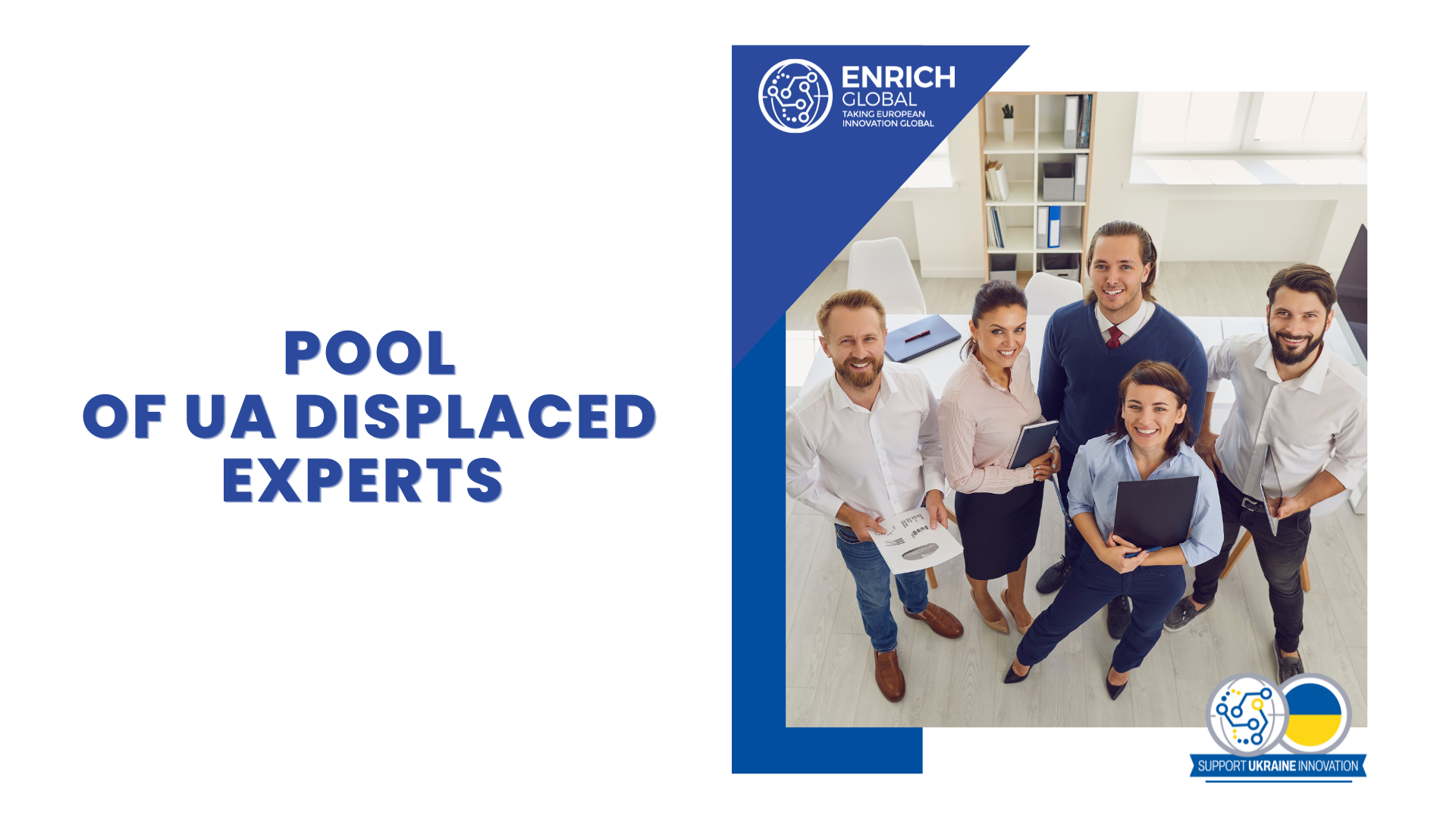 How are we connecting European companies with Ukrainian talents?
We are committed to providing European companies with access to Ukraine's talented workforce. Whether you are looking to hire full-time employees or contract freelancers, we can connect you with the right Ukrainian talent to meet your needs.
Join us in supporting Ukraine's displaced innovation experts and building a brighter future for all.
To learn more about how your company can benefit from ENRICH GLOBAL's Support Ukraine Innovation initiative,
contact directly Svitlana Bazhenova: sbazazhenova@enrich-global.eu 
We look forward to working with you.
Note: ENRICH GLOBAL members can access the Pool of UA experts in Microsoft Teams dedicated folder.
Our experience of work with Ukrainian Experts:
Open Collaboration:
Invite to join your activities.
Looking to Strengthen the Ukrainian Innovation Ecosystem? – Join Us Today!
ENRICH GLOBAL's Support Ukraine Innovation initiative is committed to building strong connections and opportunities for long-term growth in the Ukrainian innovation ecosystem. If you're an EU organization interested in supporting Ukrainian innovations, we want to hear from you!
Our initiative provides a range of opportunities for EU organizations, including:
Invitations to capacity-building, knowledge transfer, and internationalization projects/events where Ukraine is eligible

Support and cooperation with Ukrainian universities/incubators as a hosting company/peer organization with knowledge transfer missions and mentorship support

Partnership opportunities for future EU tenders and HE projects led by or submitted by verified Ukrainian companies/organizations

Support for Ukrainian tech start-ups and companies

Access to training programs and other educational materials on innovations to share with Ukrainian experts and organizations
Find your perfect partner from among our selected Ukrainian companies and organizations – the main players in the field of innovation who are interested in collaborating with the international innovation community. Our team continuously updates information about new potential Ukrainian partners, and we are happy to support with communication, negotiations, and other activities to ensure mutually beneficial collaborations.
Don't miss out on the opportunity to strengthen the Ukrainian innovation ecosystem and support Ukraine's vibrant community of experts and innovators. Join ENRICH GLOBAL today and let's build a better future together!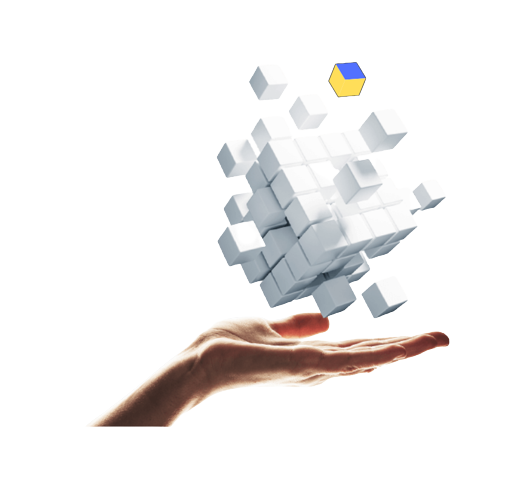 Willing to support the initiative?
Please send your donation to:
ENRICH GLOBAL
IBAN: BE43 9672 5145 6601
Bank: Wise
Bank code (SWIFT/BIC): TRWIBEB1XXX
Address: Wise Europe SA, Avenue Louise 54, Room S52, 1050, Belgium
Please use the code UKRAINE2022 and your company's name as a payment reference
And send us your contact details at  contact@enrich-global.eu  to receive a receipt.