Next Generation Internet Transatlantic Fellowship Program NGI Enrichers: welcome to benefits!
Leave your contact here and follow us on social medias!      
NGI Enrichers, the new Next Generation Internet Transatlantic Fellowship program funded by EU, supports the development of NGI technologies that are needed for democratised and human-centred internet by NGI specialists from the public and the private sector based in USA, Canada and Europe, including e.g. Armenia, Georgia, Israel, Serbia, Tunisia, Turkey, Ukraine and other countries associated to the Horizon Europe  program (list here).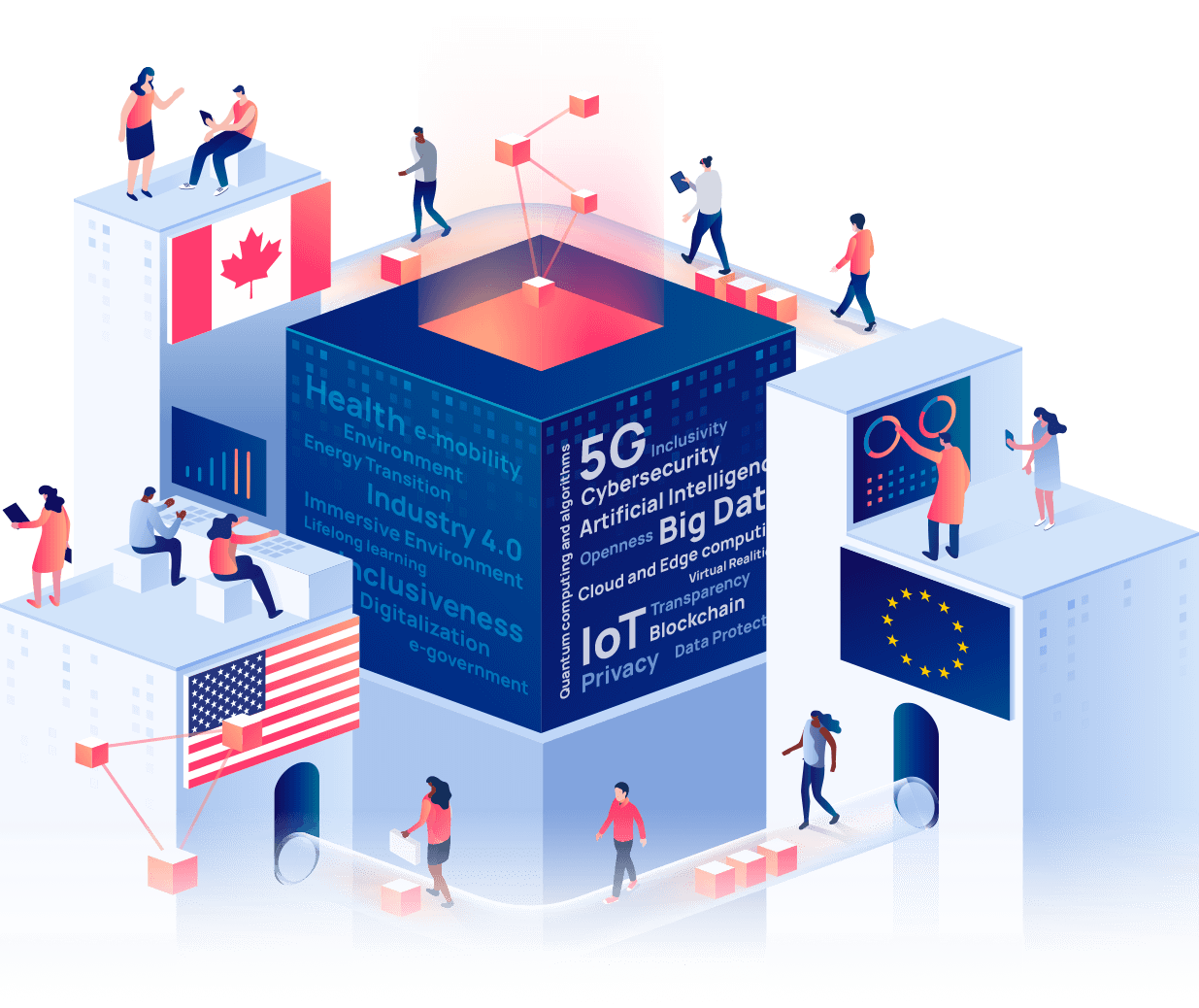 The NGI Enrichers programme supports European NGI researchers and innovators to spend 3-6 months in the US or to Canada to work and collaborate with US and Canadian hosts, to promote knowledge-sharing and establishing long-term collaborations on NGI technologies, services, and standards. The program provides travel funding, allowance, and visa for visiting fellows from Europe, and supports both fellows and their hosts, with bootcamps, mentors, visibility, community building and more!
Next Generation Internet (NGI) topics
NGI fosters the vision that "The Internet of the future should be more open, provide better services, more intelligence, greater involvement and participation, and reflect the social and ethical values: free, open and more interoperable". NGI is multidisciplinary and includes :
Technologies: IoT, 5/6G, Artificial Intelligence, Big Data, Blockchain, Cloud and Edge computing, Cybersecurity, Quantum computing and algorithms, Xtended Realities, Peer to peer technologies, Virtual Realities, Decentralized Internet, Trust, and data sovereignty…
Application domains: health, environment, energy transition, Industry 4.0, e-mobility, Autonomous V2X, immersive environment, intuitive user experience, lifelong learning, inclusiveness, digitalization, ….
Any other technological foundations on which future services and platforms will be built on, with a human-centric approach considering social participation, open Internet, respect of the user's consent, privacy, security issues…
The first call of this new program will be launched in the end of November 2022.
Leave your contact here, to get updated in due time. We will not use your data for any other purpose outside NGI updates.
NGI Enrichers program is funded by the EC, co-funded, and implemented by the transatlantic consortium and powered by ENRICH GLOBAL.
We are also looking for the evaluators (paid job), do not hesitate to contact us for more information!
Tracks of the NGI Enrichers Program
Paired teams host and applicant identified each other
Challenges: topic proposed by the Host Organization for the future Fellow(s) to be identified
Open ideas: topic proposed by the applicant for the future Host Organisation to be identified
+ NGI technologies for Ukraine recovery: possible for all 3 tracks above
Profiles of the future fellows
Researchers (at least Master's degree), from universities, research institutes, non-profit organizations and charitable (scientific) foundations, public research centers… Including PhD candidates and professors.
Innovators (at least Bachelor's degree): from hi-tech start-ups, micro, small and medium-sized enterprises (SMEs), mid-caps, working on Internet or other related technologies.
Nationals of European Union or of the countries associated with Horizon Europe, inc. Ukraine, Israel, Norway, Turkey, Armenia, Serbia, UK … full list here
Eligible to receive visa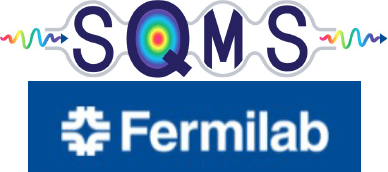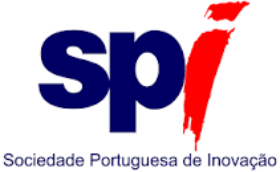 Contact
Dr. Svetlana Klessova,
NGI Enrichers responsible / Director, Research and Innovation Partnerships, G.A.C. Group, France
sklessova(at)group-gac.com
Kseniia Savchenko,
NGI Enrichers manager, G.A.C. Group, France
ksavchenko(at)group-gac.com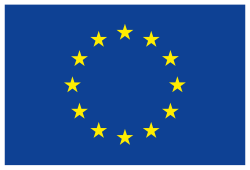 This project has received funding from the European Union's Horizon Europe Research and Innovation Programme under grant agreement 101070125. The content of this website does not represent the opinion of the European Union, and the European Union is not responsible for any use that might be made of such content.