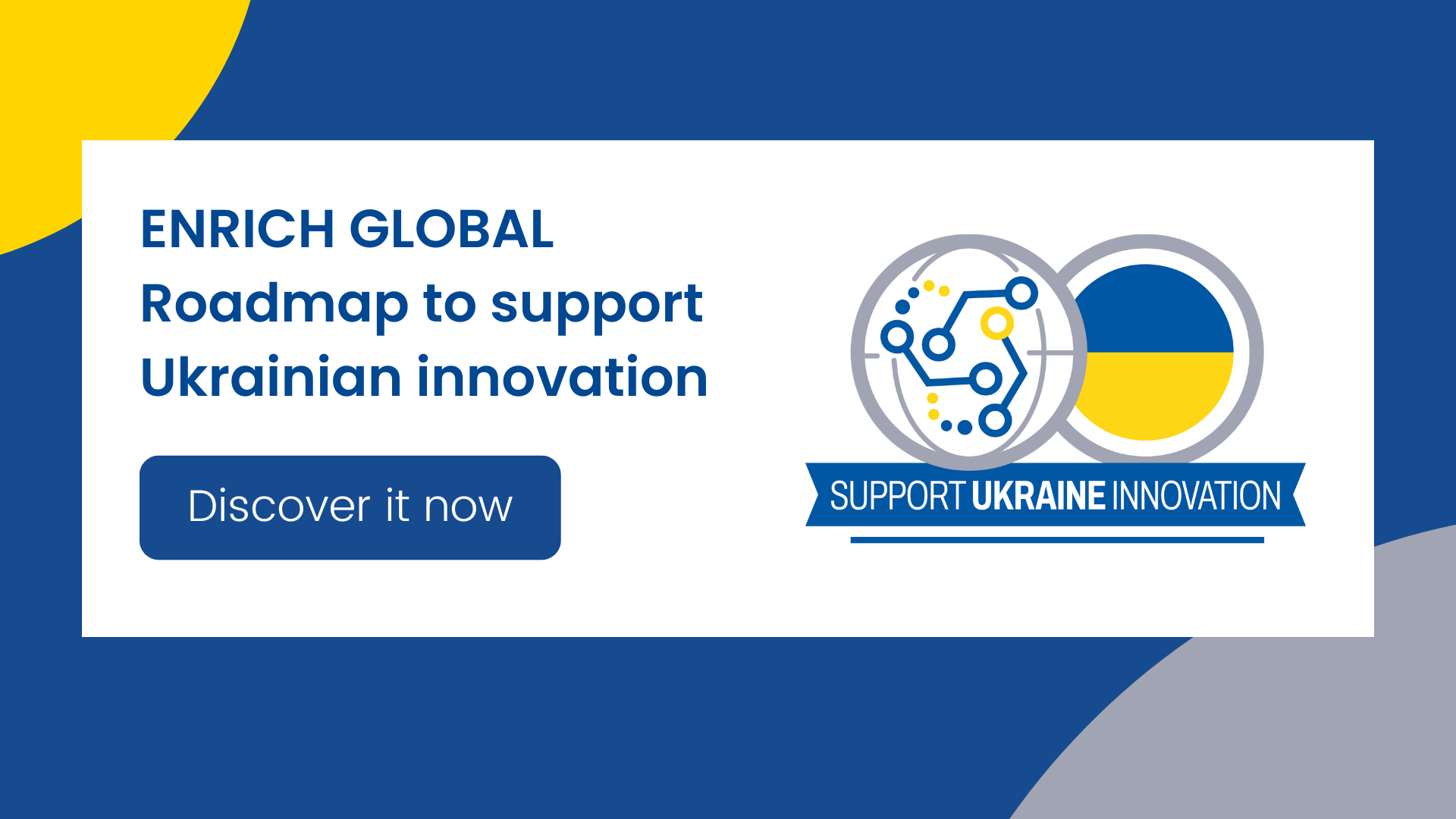 ENRICH GLOBAL has recently launched an initiative to support Ukraine Innovation, i.e. in March 2022 (here). We thank all contributors for the donations: ENRICH GLOBAL members, their networks and individuals!
This allowed us to contract a displaced Ukrainian innovation consultant, Inna Petrenko, who developed ENRICH GLOBAL Roadmap to support Ukraine Innovation, thanks to the consultations with the members of the association, displaced consultants and Ukrainian stakeholders.
The Roadmap is a living document that aims to support Ukrainian Innovation actors in the long term. Proposed activities will reinforce innovation-related links between Ukraine and the European Union, and are expected to be feasible under the framework of ENRICH GLOBAL.
To succeed in the implementation of the proposed activities, ENRICH GLOBAL is looking for engagement of:
Members of the association and their networks, willing to collaborate either by joining the initiative as an active actor or by supporting with donations
Funding agencies willing to support Ukrainian innovation along with its more robust integration in the European innovation ecosystem, and whose funding could allow ENRICH GLOBAL to implement the activities from the Roadmap.
Join us and become a part of the missions, serving to strengthen the Ukrainian innovation ecosystem and build strong EU-Ukraine connections and opportunities for the long term!
See the Roadmap here. Other suggestions? Please share!
Call for donations is still running, more information to be found here.
Contact: Inna Petrenko, ENRICH GLOBAL: ipetrenko@enrich-global.eu