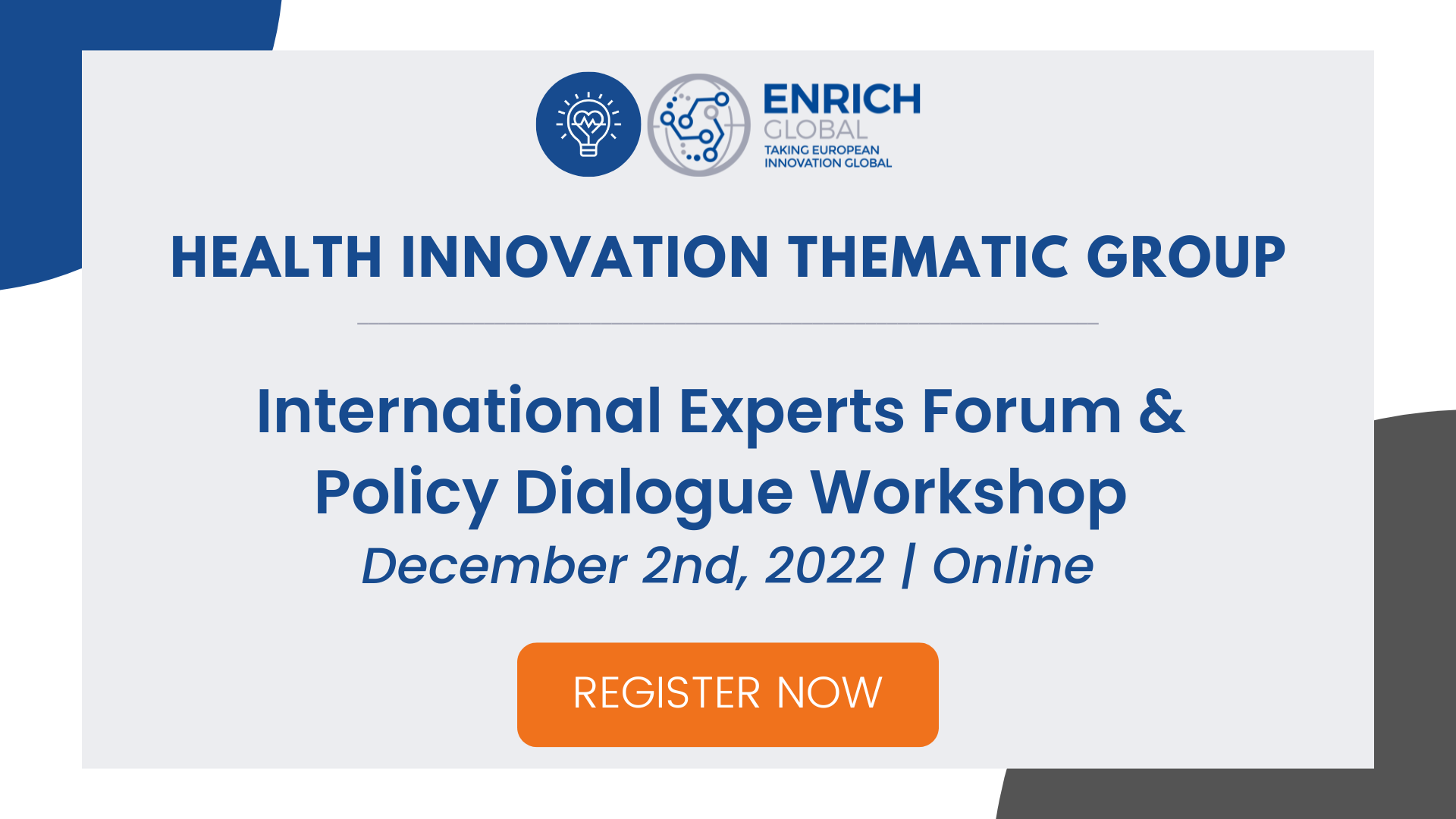 The Health Innovation Thematic Group is organising its 1st International Experts Forum & Policy Dialogue Workshop online on December 2nd 2022 (13.30 – 15.30 CET). "Personalised medicine approaches to Active and Healthy Living and Ageing – from care to prevention, to happy living" will be the topic around which experts from all over the world will exchange views and experiences and debate to trace the trends and enablers in the R&I landscape in this field, providing policymakers with evidence to uptake suggestions.
This initiative responds to the recommendations of the EU-funded project IDIH – International Digital Health Cooperation for Preventive, Integrated, Independent and Inclusive Living –  and represents the first step towards the implementation of the Action Plan proposed by the IDIH Roadmap, as the 1st International Knowledge Mobilization initiative.  
The online event addresses experts with research, innovation and policy backgrounds, as well as anyone interested in the topic; registration is organised through our Community Platform and offers also longer-term matchmaking and collaboration opportunities.
If you are already registered in the Community Platform, you can LOG IN and ADD this event in your AGENDA.
If you are not registered yet in the Community Platform, you can do it here and CHOOSE this event in your AGENDA. 
Please join us for the event and help spread the word in your interested networks!
Mathilde De Bonis, APRE
Eva Fadil, G.A.C. Group
On behalf of the Health Innovation Thematic Group