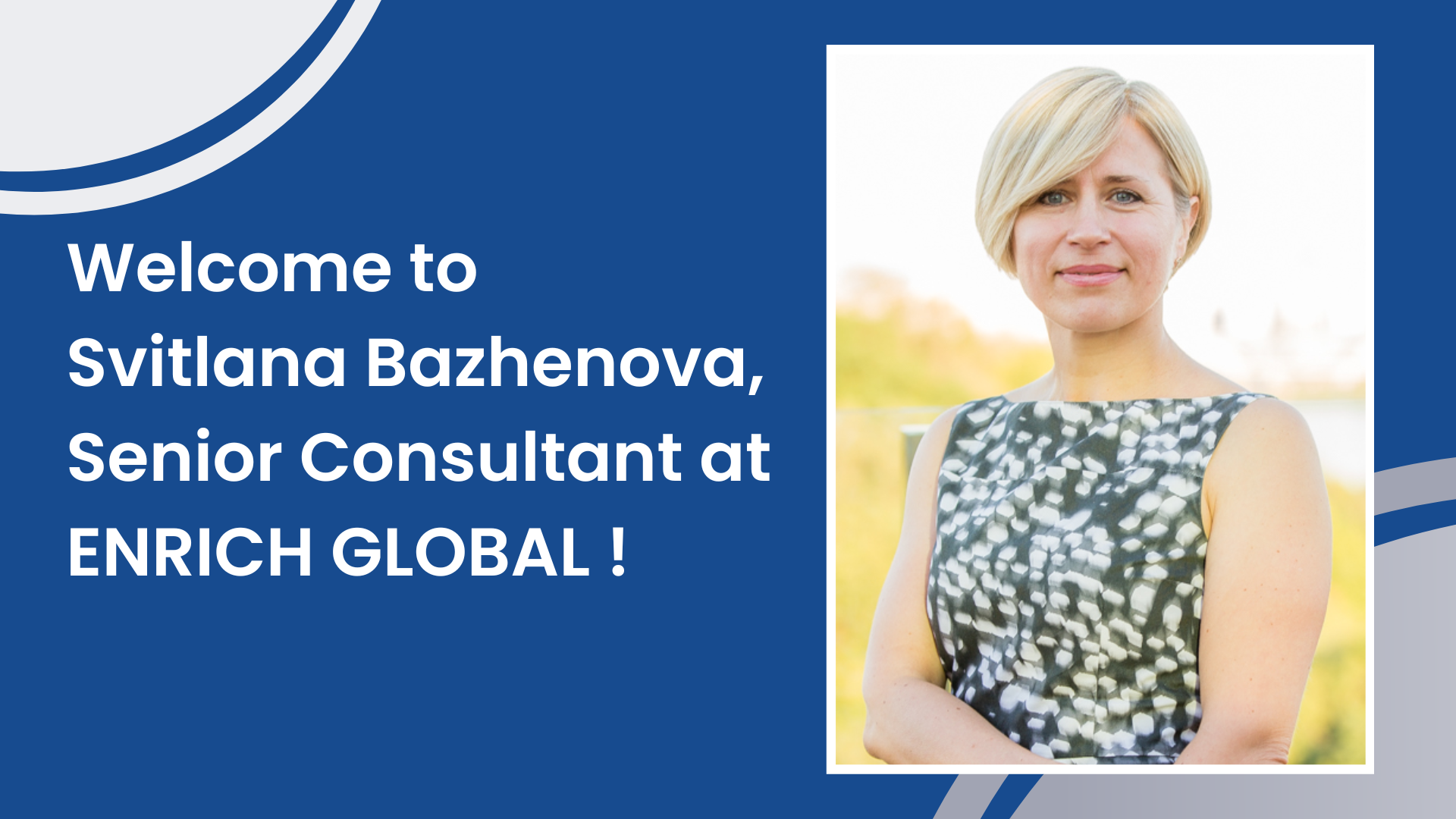 Meet Svitlana Bazhenova, senior consultant, contracted by ENRICH GLOBAL as part of the lighthouse initiative to support Ukraine innovation (more here). She will work on the mobilisation of a partner network to support and/or join the ENRICH GLOBAL lighthouse initiative.
Svitlana has more than 20 years of professional background in the financial industry, business and innovation development, business process optimisation and digitalisation, negotiations and presentation; over 10 years of management positions in global international companies and strong links to Ukrainian governmentally owned institutions like the Ministry of Economy, Ministry of Digital Transformation, National Bank of Ukraine and others as well as international stakeholders, like IFC, World Bank, EBRD, USAID, GIZ, UNDP, etc
She is an experienced finance, product, risk management and SME programming expert with experience in economic recovery and support to SME governmental programs development and implementation, creation of digital instruments for government with a focus on SME access to finance, innovation and sustainability.
Since February 2022, due to her displacement from Ukraine, Svitlana lives in Germany.
Contacts:
Email: sbazhenova@enrich-global.eu
LinkedIn: https://www.linkedin.com/in/svetlana-bazhenova-1032266/