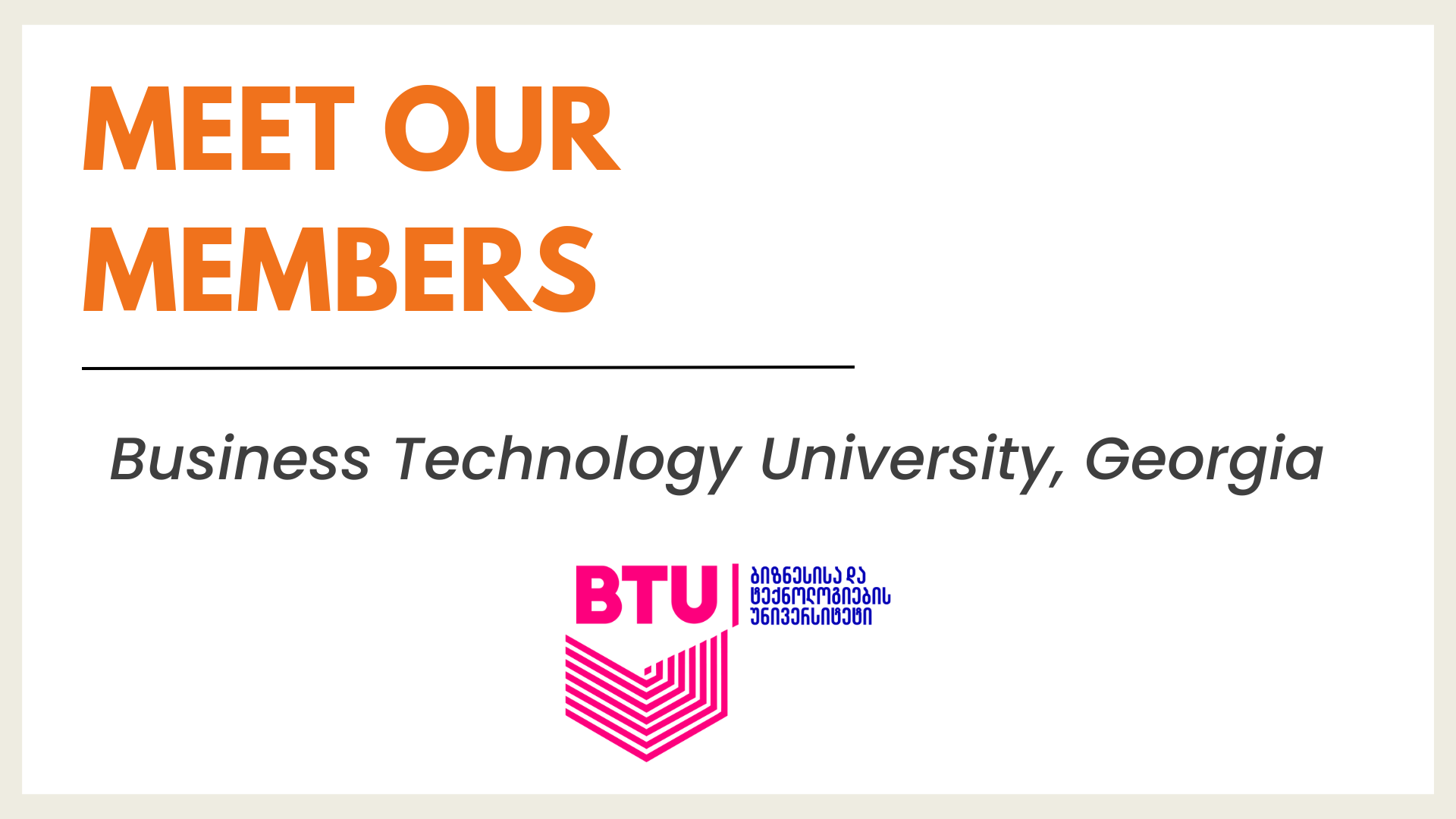 Business and Technology University (BTU) is a mission-oriented, dynamic higher education institution strongly focused on facilitating innovation in education, promoting the use of digital technologies and generating social impact to the benefit of local communities in Georgia. Founded in 2016 as a private institution, BTU has so far engaged more than 7000 students in academic life. BTU combines the university, school, regional technology hubs, business incubator and accelerator, IT academia, Industry 4.0 laboratory, iOS & Android lab, renewable energy laboratory and a research centre. The university's scope is strongly oriented on delivering quality education and innovative training in Business, Entrepreneurship and Technologies. Its portfolio displays 4 ongoing BA-level programs, 2 Masters, 2 PhD and 8 international double-degree diploma programs. All these curricula emphasize the application of information technologies, smooth digital experience, and strong information literacy skills. The University seeks to offer its students unique learning experiences, develop their leadership and entrepreneurial skills, and motivate and empower them to become a highly competitive workforce in local and international markets.
BTU is following a comprehensive approach to internationalization, thus integrating an international dimension in all the activities currently undergoing at the university: teaching and research, modernization of service functions, developing and implementing respective policies, initiatives and projects. The University boasts partnerships with more than 70 leading international HEIs, institutions and associations (including, MIT, Harvard, EUA, NCURA, ENRICH GLOBAL), which clearly demonstrates BTU's incredibly successful endeavours in a short time. BTU is coordinating more than 50 local and international ongoing projects including 1 CBHE, 2 Jean Monnet, 1 Erasmus Mundus Design Measure and 27 Erasmus+ ICM projects.
Meet Nino, Ani and Mariam, key persons within the organisation :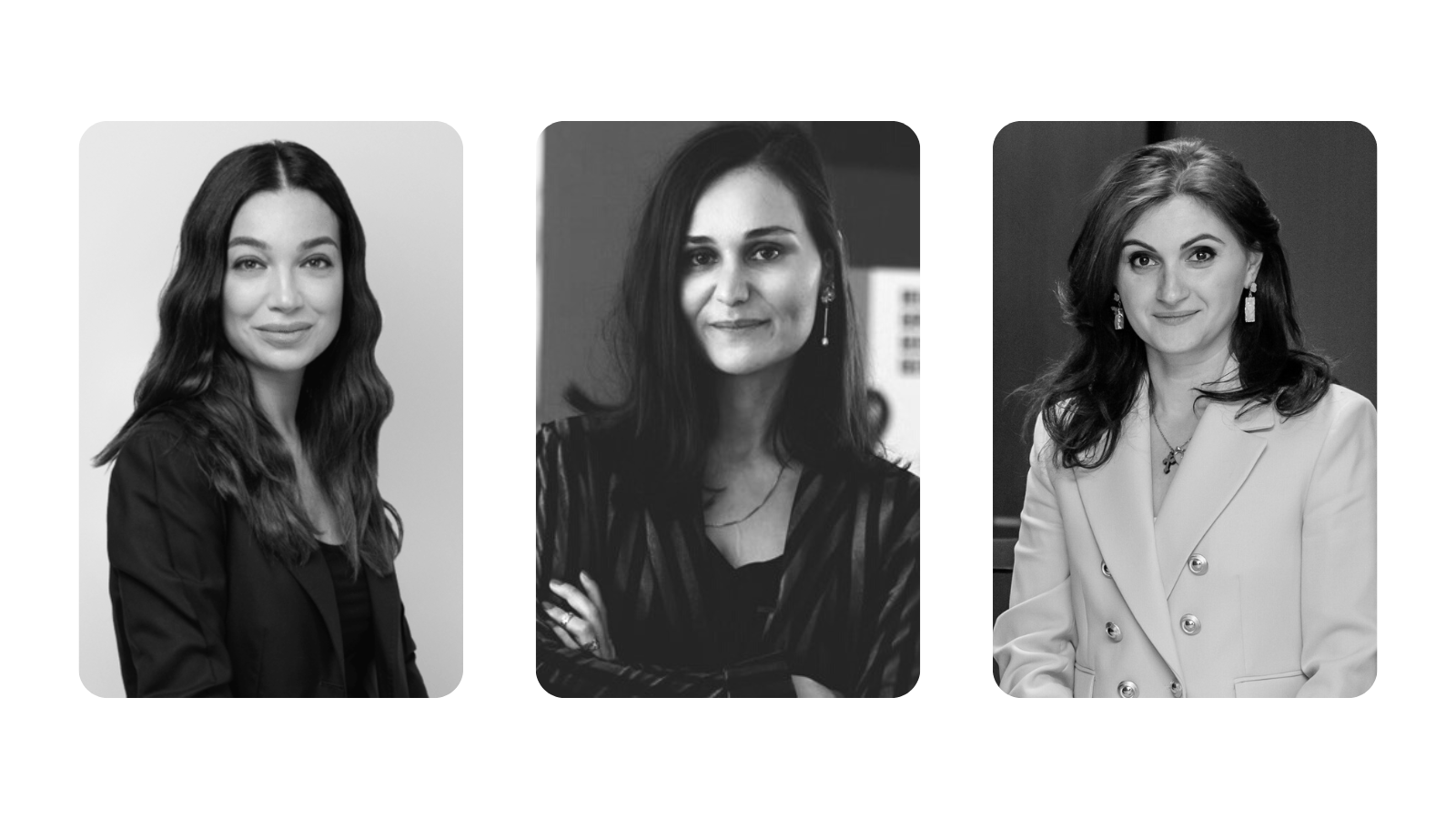 Prof. Dr Nino Enukidze is a Rector of Business and Technology University with 12+ years of experience of working in the Higher Education Sector. She is involved in international projects dedicated to supporting inclusive education, women empowerment, innovations, technology, and entrepreneurship in Georgia and the region. She is actively working on developing capacity-building projects at BTU involving academia, industry partners, and public and private sectors. Prof. Enukidze is a founder of Coding School for Women (Winner of the Grace Hopper Program Award 2021; Future Proof Education category by Emerging Europe 2021). She is also the founding member of the AI Georgia Business Association, the President of the Academic Consortium at the European Marketing and Management Association EUMMAS, a Member of the Business Federation Women for Tomorrow, Founder of the renewed journal, "Woman of Georgia'', International Scientific Committee member at Ipazia Observatory on Gender Research at La Sapienza University. Prof. Enukidze holds a PhD Degree in Business Administration. She is among 200 Leaders Distinguished in the "Strong Women in IT Global Edition''.
Contact: nino.enukidze@btu.edu.ge

Ani Chelishvili is the Head of the International Relations and Development Office, Erasmus+ Institutional Coordinator and DAAD Honorary Ambassador at Business and Technology University with a demonstrated 15 years-long history of working in the Higher Education Management industry. She is also the Deputy Head of the Project Task Group at EUMMAS and a Member of the Management Committee of COST Action CA20115 – ENIS. In her role as a Head of the Office, Ms Chelishvili develops and executes the university's comprehensive internationalization plan, advocates for international education across campus and to external partners, facilitates the strategic development of the university and oversees the department responsible for local and international projects, study abroad, international student and scholar mobility services, international agreements. She is a coordinator of 1 Erasmus Mundus Design Measure and 2 Jean Monnet Projects, a country lead of the CBHE HEIn4 project and an administrator of 27 Erasmus KA171 programs.
Contact: ani.chelishvili@btu.edu.ge
LinkedIn: https://www.linkedin.com/in/anichelishvili/

Mariam Keburia, Consultant of BTU's International Relations and Development office, holds a PhD degree in English Philology from Tbilisi State University (Georgia) and an MA degree from Malmo University (Sweden) in Leadership and Organization. Over several years of working for Georgia's STI system, Mariam has gained extensive experience in writing and administering international projects, mapping relevant stakeholders and coordinating actions towards stronger partnerships, and presenting Georgia's research and innovation potential to the global academic community. She has contributed to the multilateral projects funded under Horizon 2020 ('STI International Cooperation Network for EaP Countries' EaP PLUS project, 'Black Sea Horizon Project) and is currently engaged in developing innovation-focused initiatives together with the BTU team. Mariam is a National Contact Point for the European Research Council (ERC) in Georgia responsible for disseminating information on ERC grant schemes and popularizing ERC opportunities among Georgia's researchers. As an Enrich Global member, Mariam is strongly motivated to facilitate international partnership and STI cooperation among Enrich Global members and interested actors not only from Georgia but also from the Eastern Partnership Region.
Contact: Mariam.keburia@btu.edu.ge
LinkedIn: https://www.linkedin.com/in/mariam-keburia-114067151/

ENRICH GLOBAL is proud to count such experienced and inspiring members! Find out more about our members.