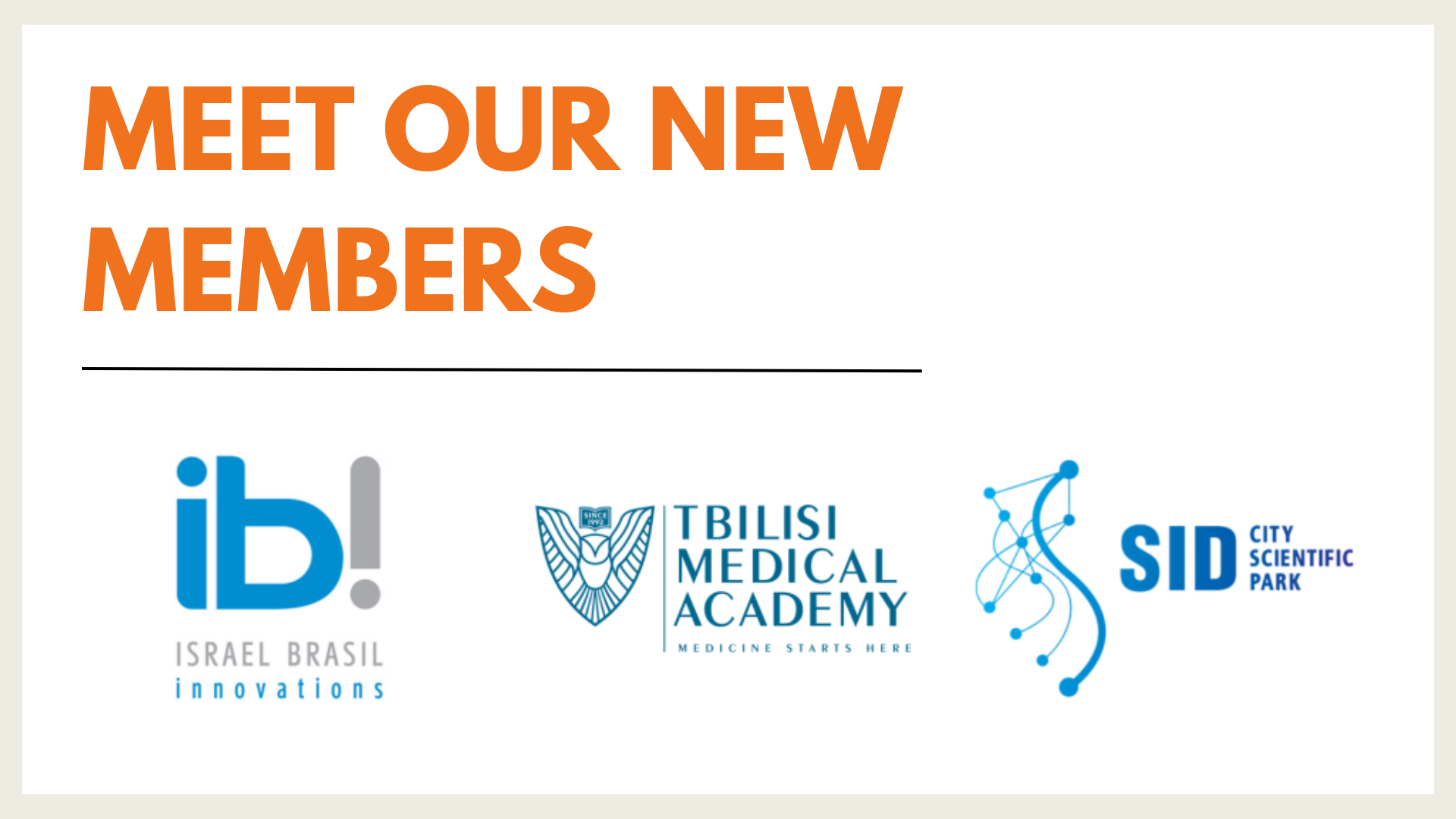 Between July and August 2023, ENRICH GLOBAL welcomed 3 new members who will reinforce the association's presence worldwide and network. Learn more about these newcomers:
IBI-Tech, Israel-Brazil 
Founded in 2015, IBI-Tech is an Israeli Company with a subsidiary established in Brazil. It connects the Brazilian market with Israel's – the country known as the Startup Nation – entrepreneurial environment. Through its strong Technology and Business Development experience, IBI-Tech turns innovative opportunities into real projects both in Brazil and Israel.
Petre Shotadze Tbilisi Medical Academy, Georgia
Petre Shotadze Tbilisi Medical Academy (hereinafter TMA) – is a private teaching university established in 1992 and located in Tbilisi, Georgia. In 2018 TMA was authorized according to updated standards and with the involvement of foreign (EU) experts; in 2020 TMA's MD educational programmes have been accredited according to WFME (World Federation for Medical Education) standards. It is a member of the European Universities Association (EUA), Organisation for PhD Education in Biomedicine and Health Sciences in the European System (ORPHEUS), Open Scholarly Communication in the European Research Area for Social Sciences and Humanities (OPERAS), Association for Medical Education in Europe (AMEE) and Association of Medical Schools in Europe (AMSE). The institution has experience in the field of research and science popularization; with the leadership and participation of TMA team members, several international (NATO Scientific Affairs, BSEC, COST, Twinning etc.) and national (SRNSFG) projects have been proposed and realized. TMA is an active participant in Erasmus+ programmes – the focus is placed on mobility (KA1) actions and KA2-CBHE (Erasmus+ Capacity Building in Higher Education) projects ("Setting peer review instruments and goals for medical (health) education" – SPRING, TMA is a participant; "Simulation in undergraduate medical education of improvement of safety and quality of patient care" – SAFEMED, TMA is the coordinator and participant). In collaboration with Charité Universitätsmedizin Berlin TMA is realizing the project "The Role of HPV in Cancer in Georgia" which is funded by the German Ministry of Education and Research. Thus, TMA is a student-oriented higher education institution, that aims to develop healthcare professionals in an innovative manner by using evidence-based knowledge and benefit the community in Georgia through research-based outreach activities.
Scientific Park of Lviv Politechnic National University, Ukraine
Limited Liability Company Scientific Park Of Lviv Politechnic National University (SP LPNU) is a centre for innovative and creative solutions, technology transfer and commercialization of research results. The mission of the science park is the development of scientific, technical and innovative activities of higher education institutions; the involvement of students in research activities by creating an interesting space and conditions for them to unleash their potential; attracting innovative organizations and enterprises to create joint production sites; efficient and rational use of the existing scientific potential, material and technical base for commercialization of research results and their implementation in the domestic and foreign markets.
We are very enthusiastic to see the association grow and welcoming new members !